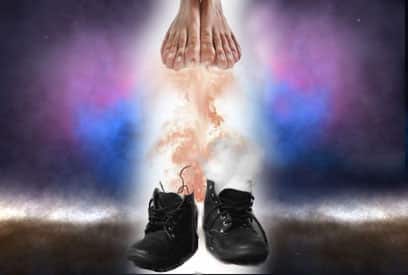 Gifts of the Holy Spirit, have they continued or ceased in the church? Pastor John MacArthur in his book "Strange Fire" argues the revelatory gifts have ceased and supports that conclusion with many proofs. However, Professor Jon Ruthven believes there is a flaw in MacArthur's argument in his failure to see an emphasis of the gifts of the Holy Spirit in the New Testament:
"not only does the Bible NOT teach cessation of prophecy, but that the, experience of the revealed, prophetic word is the central, normative message of the Bible!!-Ruthven, Jon A Brief Biblical Response to MacArthur's Strange Fire
Although Bible emphasis clearly is material evidence of something, I don't believe the Professor has read the New Testament correctly. Some of the scriptures he cites for proof actually indicate some of the gifts of the Holy Spirit were rare and acted as signs of God's approval or apostolic authority. For these to be signs they cannot be common events, they must be special, rare.
For example, even on the day of Pentecost—the time of maximum manifestation of the Holy Spirit's sign working power, likely only 120 believers spoke in tongues (Ac. 1:15) and only the apostles did signs (Ac. 2:43).
If we calculate females weren't counted and so double the number to 240, but conservatively keep the 3,000 number of saved—the normative Christian reaction to the Spirit's indwelling was non-charismatic. On the Day of Pentecost, the time of maximum manifestation of the Holy Spirit, 92% of those who received the Holy spirit showed the outward physical evidence of His indwelling by their fruits of love and obedience to the will of the Father. They loved one another and were devoted to apostolic doctrine that today exists undiminished ONLY in our completed Bibles.
Passages cited FOR the gift of tongues (Ac. 10:46-47; 19:4-7) actually prove how unusual it was, for these are cited as signs. In the first that the Way was open to Gentiles (Ac. 11:1-18), and the second that salvation can occur only in the name of Jesus (Ac. 19:3-6; 4:12).
That these gifts passed from the scene as the New Testament was being written is clear from a chronological survey of the data. About 67 A.D. these special revelatory gifts are spoken of in the past tense:
3 How shall we escape, if we neglect so great salvation; which at the first began to be spoken by the Lord, and was confirmed unto us by them that heard him;
4 God also bearing them witness, both with signs and wonders, and with divers miracles, and gifts of the Holy Ghost, according to his own will? (Heb 2:3-4 KJV)
We see the "timeline of cessation" quite clearly in this survey of the NT data:
A.D.30 According to Scripture only 3.85% (120/(3000 120)) percent of believers spoke in tongues when they received the Holy Spirit on the Day of Pentecost-Acts 1:15, 2:1ff; 41-47.
A.D.49 Paul lists fruits of the Spirit rather than special gifts-Galatians 5:2-23.
A.D.51 Timothy brings Paul news about faith and love, not charismata-1 Thessalonians 3:6.
A.D.51 Paul says love is evidence of God's choosing, not special gifts-2 Thessalonians 1:3-5.
A.D.51 "May the Lord direct your hearts into God's love and Christ's perseverance."-2 Thessalonians 3:5 NIV
A.D.53 The unusual is recorded: Twelve followers of John the Baptist receive the Holy Spirit and speak in tongues and prophesy-Acts 19:1-7.
A.D.55 Paul appeals to the Corinthians desire to excel in every sign of spirituality to add to their zeal generosity 2 Corinthians 8:7.
A.D.55 New birth confirms one is in Christ, not revelatory gifts-2 Corinthians 5:17.
A.D.55 Paul exhorts unto righteousness and holiness, not revelatory gifts-2 Corinthians 7:1.
A.D.56, Only prophecy is mentioned in a way that implies it is rare and the other gifts surprisingly are not named at all-Romans 12:4-13.
A.D.60 The absence here of revelatory gifts in this context is very conspicuous; it should be here in a number of places. The text lists prophets with apostles, signifying they are few in number-Ephesians 4:2-5:21.
A.D.60 This context would have been perfect to mention the revelatory gifts, instead he refers to false charismata Colossians 2:9-18.
A.D.60 Paul neither hears about revelatory gifts nor does he pray for Philemon to receive them-Philemon 1:4-7.
A.D.62 Renewing of the Holy Ghost connected to holy lifestyle and God's grace, not gifts-Titus 3:1-8.
A.D.62 Revelatory gifts not part of the requirements for the office of overseer or deacon-1 Timothy 3:2-13.
A.D.62 Paul had to exhort Timothy to use his gift (ministry? cp. 2 Tim. 1:6f) and the example he is to set is for holy living, not gift seeking-1 Timothy 4:12-16.
A.D. 62 Neither Paul or others can heal Timothy: Drink no longer water, but use a little wine for thy stomach's sake and thine often infirmities. (1Ti 5:23 KJV)
A.D.67 The special gifts are referred to in the past tense-Hebrews 2:3-4. [That is consistent with tongues being a sign to the Jews 1 Cor. 14:20-22 that would organically end with the 70 A.D. destruction of all alternatives to Jesus' sacrifice with the destruction of the Temple with all its genealogical records necessary for Mosaic sacrifice and identification of the Messiah].
A.D.67 Spur one another unto love and good deeds, not tongues-Hebrews 10:24-25.
A.D.67 Peter does not mention these gifts amongst those who share the divine nature and this is in contrast to the false prophets in next chapter-2 Peter 1:4-9.
A.D.90 God's love shown not by gifts but by Christ ransom sacrifice-1 John 4:9-10.
A.D.90 Evidence of having the Spirit is love and true doctrine-1 John 4:12-17.
Hence the central normal message of the NT is not wonder working, but holy living. That is evident in the contrast Paul makes about the church in the end time.
2 Thess. 2:9-12 depicts TARES energized by the working of Satan following spiritual experiences against the truth of God's word, versus the WHEAT sanctified by the Holy Spirit mystery of godliness loving the truth of God's Word standing fast in the faith once delivered to the saints (Jude 1:3).
Let him who has eyes see the contrast Paul makes:
9 The coming of the lawless one is according to the working of Satan, with all power, signs, and lying wonders,
10 and with all unrighteous deception among those who perish, because they did not receive the love of the truth, that they might be saved.
11 And for this reason God will send them strong delusion, that they should believe the lie,
12 that they all may be condemned who did not believe the truth but had pleasure in unrighteousness.
13 But we are bound to give thanks to God always for you, brethren beloved by the Lord, because God from the beginning chose you for salvation through sanctification by the Spirit and belief in the truth,
14 to which He called you by our gospel, for the obtaining of the glory of our Lord Jesus Christ.
15 Therefore, brethren, stand fast and hold the traditions which you were taught, whether by word or our epistle.
16 Now may our Lord Jesus Christ Himself, and our God and Father, who has loved us and given us everlasting consolation and good hope by grace,
17 comfort your hearts and establish you in every good word and work. (2 Thess. 2:9-17 NKJ)
The forerunners of the end time antichrists are seen among those who left John's congregation for a different gospel. Note the contrast John draws:
17 And the world is passing away, and the lust of it; but he who does the will of God abides forever.
18 Little children, it is the last hour; and as you have heard that the Antichrist is coming, even now many antichrists have come, by which we know that it is the last hour.
19 They went out from us, but they were not of us; for if they had been of us, they would have continued with us; but they went out that they might be made manifest, that none of them were of us. (1 Jn. 2:17-19 NKJ)
Christ prophesied in "that day" of Judgment many sign and wonder workers will plead for mercy claiming they still had affection for Him, calling Him "lord lord" and citing  former powerful wonders they did in His Name (comp. Matt. 10:8; 25:41; ).
22 "Many will say to Me in that day,`Lord, Lord, have we not prophesied in Your name, cast out demons in Your name, and done many wonders in Your name?'
23 "And then I will declare to them,`I never knew you; depart from Me, you who practice lawlessness!' (Matt. 7:22-23 NKJ)
Jesus replied, "I never knew you" therefore" 'whatever "experience you thought Me was a strong delusion'.
Nothing they did was by His Spirit and therefore NOT in His name.
The Mystery of lawlessness was already at work in the apostolic time (2 Thess. 2:7), even then there were many antichrists (1 John 2:18).
They speak their dreams, not the Word of God (Jer. 23:25-28):
8 Likewise also these dreamers defile the flesh, reject authority, and speak evil of dignitaries.
9 Yet Michael the archangel, in contending with the devil, when he disputed about the body of Moses, dared not bring against him a reviling accusation, but said, "The Lord rebuke you!"
10 But these speak evil of whatever they do not know; and whatever they know naturally, like brute beasts, in these things they corrupt themselves.
11 Woe to them! For they have gone in the way of Cain, have run greedily in the error of Balaam for profit, and perished in the rebellion of Korah.
12 These are spots in your love feasts, while they feast with you without fear, serving only themselves. They are clouds without water, carried about by the winds; late autumn trees without fruit, twice dead, pulled up by the roots;
13 raging waves of the sea, foaming up their own shame; wandering stars for whom is reserved the blackness of darkness forever.
14 Now Enoch, the seventh from Adam, prophesied about these men also, saying, "Behold, the Lord comes with ten thousands of His saints,
15 "to execute judgment on all, to convict all who are ungodly among them of all their ungodly deeds which they have committed in an ungodly way, and of all the harsh things which ungodly sinners have spoken against Him."
16 These are grumblers, complainers, walking according to their own lusts; and they mouth great swelling words, flattering people to gain advantage. (Jude 1:8-16 NKJ)
10 and especially those who walk according to the flesh in the lust of uncleanness and despise authority. They are presumptuous, self-willed. They are not afraid to speak evil of dignitaries,
11 whereas angels, who are greater in power and might, do not bring a reviling accusation against them before the Lord.
12 But these, like natural brute beasts made to be caught and destroyed, speak evil of the things they do not understand, and will utterly perish in their own corruption,
13 and will receive the wages of unrighteousness, as those who count it pleasure to carouse in the daytime. They are spots and blemishes, carousing in their own deceptions while they feast with you,
14 having eyes full of adultery and that cannot cease from sin, enticing unstable souls. They have a heart trained in covetous practices, and are accursed children.
15 They have forsaken the right way and gone astray, following the way of Balaam the son of Beor, who loved the wages of unrighteousness;
16 but he was rebuked for his iniquity: a dumb donkey speaking with a man's voice restrained the madness of the prophet.
17 These are wells without water, clouds carried by a tempest, for whom is reserved the blackness of darkness forever.
18 For when they speak great swelling words of emptiness, they allure through the lusts of the flesh, through lewdness, the ones who have actually escaped from those who live in error.
19 While they promise them liberty, they themselves are slaves of corruption; for by whom a person is overcome, by him also he is brought into bondage.
20 For if, after they have escaped the pollutions of the world through the knowledge of the Lord and Savior Jesus Christ, they are again entangled in them and overcome, the latter end is worse for them than the beginning.
21 For it would have been better for them not to have known the way of righteousness, than having known it, to turn from the holy commandment delivered to them. (2 Pet. 2:10-21 NKJ)
See also 2 Pet. 2:1-4; 1 Tim. 4:1; 2 Tim. 3:3-9; 1 John 2:18-19; 4:1, 5-6; 1 Cor. 12:1-3).
These are not restricted to the 1st century church, the last hour is characterized by their presence. The massive rebellion against the Word of God the Bible for spiritual experiences is not loving the truth—having pleasure in unrighteousness. They are "Not doing the will of the Father" by obeying Scripture thereby practicing lawlessness that is the fruit of a bad tree (Matt. 7:17-21, 26-27; 2 Tim. 2:8-9; 2 Pet. 2:15-22; Jude 1:8-15).
Rather than signs and wonders being the emphasis of NT spirituality the "outward physical evidence" one has received the Holy Spirit is not in signs and wonders (Ac. 2:43) but in love for one another and the truth of God's Word (Ac. 2:38-47; 2 Thess. 2:9-12 comp. 2 Thess. 2:13-15; 1 John 4:6)
There aren't multiple deliveries:
3 Beloved, while I was very diligent to write to you concerning our common salvation, I found it necessary to write to you exhorting you to contend earnestly for the faith which was once for all delivered to the saints.

4 For certain men have crept in unnoticed, who long ago were marked out for this condemnation, ungodly men, who turn the grace of our God into lewdness and deny the only Lord God and our Lord Jesus Christ. (Jude 1:3-4 NKJ)
The anointing of the Holy Spirit grants certain knowledge no lie is of the truth—that a supernatural manifestation authenticating error can't be the fruit of a good tree:
20 But you have an anointing from the Holy One, and you know all things.
21 I have not written to you because you do not know the truth, but because you know it, and that no lie is of the truth. (1 Jn. 2:20-21 NKJ)
There will arise a miracle working Judas Jewish-Christian of Syrian descent in the region of the old Roman Empire whose miracles serve the lie leading an already fallen away Church into total apostasy. He will morph into the Beast and elevate himself against all called God or worshiped as such. Then the False Christ becomes the Antichrist, denying the Father and the Son. He then begins martyring all who refuse his Mark (Rev. 14:8-12).
3 Let no one deceive you by any means; for that Day will not come unless the falling away comes first, and the man of sin is revealed, the son of perdition,
4 who opposes and exalts himself above all that is called God or that is worshiped, so that he sits as God in the temple of God, showing himself that he is God. (2 Thess. 2:3-4 NKJ)
The energy of Satan is the deluding influence convincing experientially the Beast is above the Father and the Son and all called God worldwide:
24 "For false christs and false prophets will rise and show great signs and wonders to deceive, if possible, even the elect.
25 "See, I have told you beforehand. (Matt. 24:24-25 NKJ)